Outplacement
A challenging situation forces the company to reduce employment, but it doesn't want to leave employees on ice. Rightly so, as it's the ethical thing to do and is beneficial for the company's reputation. But how to do it? The answer is outplacement services offered by Smartways.
Outplacement provides the dismissed people with a better start in the labor market. This is all the more important as many of them may need additional support in looking for a job or preparing for job interviews. We offer help and consultation in areas such as preparing a CV, using social media (such as LinkedIn), or participating in discussions. We also conduct effective career coaching and offer job opportunities with our partners that match their qualifications.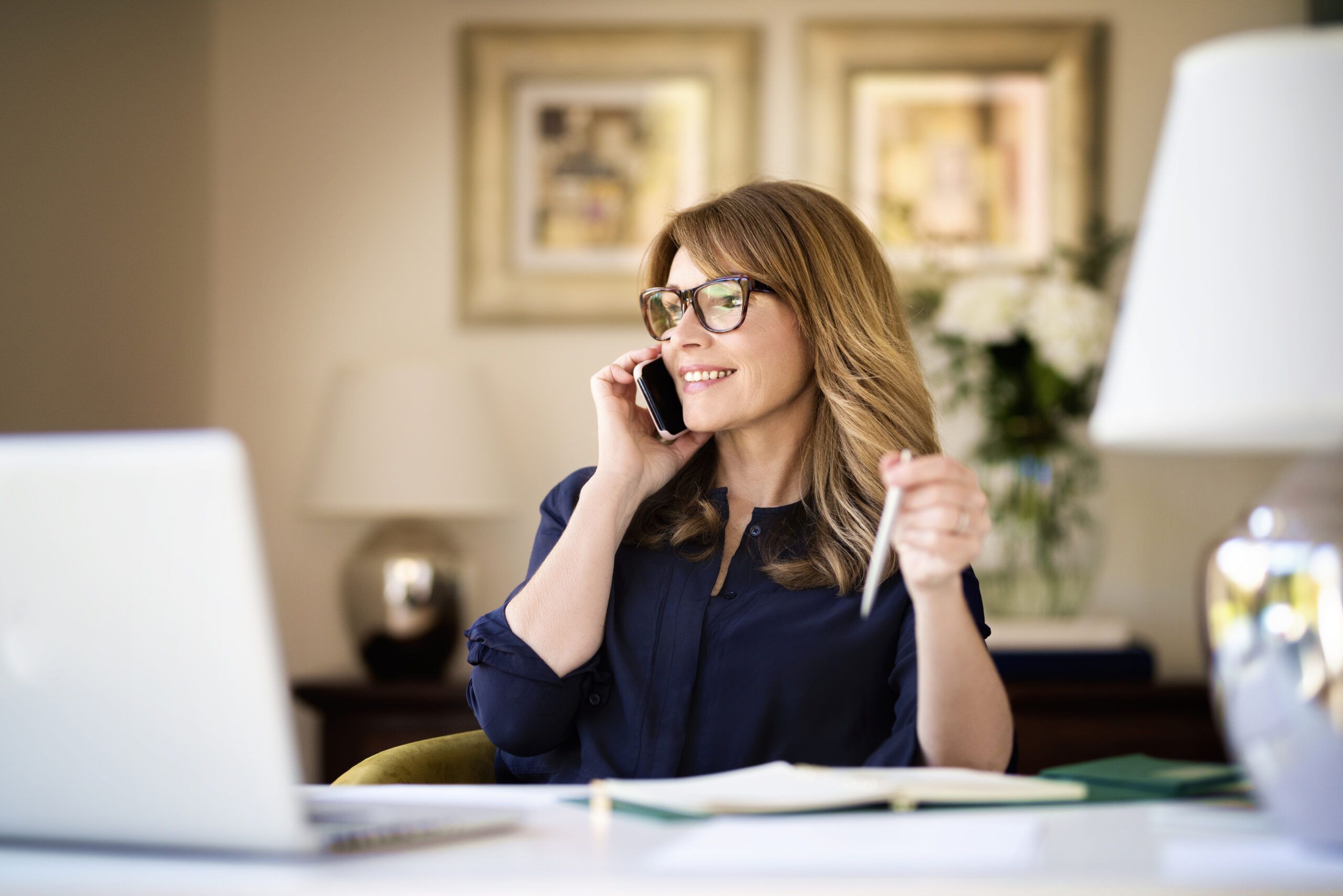 Thanks to Smartways outplacement services, you can be sure that employees covered by the layoff program will receive professional support. They will be in the good hands of our specialists who know the labor market very well – its requirements and how to meet them!
Benefits of outplacement service
Easier start for dismissed employees

People who have not been looking for a new job for a long time often face problems related to re-entering this stage. We conduct consultations and practical training, equipping them with the right tools and allowing them to re-enter the labor market. We help them prepare a job search strategy based on their work experience and skills that helps to discover the job market. We also try to discover their passions to jointly develop a plan for finding a satisfactory job..

We advise laid-off people to develop a professional resume or cover letter to persuade prospective employers and stand out positively. We also offer one on one coaching and job search with the help of an outplacement provider.

The psychological support we provide is also not without significance. Being made redundant, especially after many years of work, might be a very difficult experience for the people affected, cutting their proverbial wings. We help them deal with difficult emotions and regain self-confidence, and motivate them to actively seek a new job.

Workshops on preparing employees for an interview include, among others exercises, career transition coaching, boost employee morale, resume writing, simulations of job interviews, and preparation of answers to frequently asked questions. People involved in the training cope better with "real" conversations.

All these measures are especially important for people with a difficult professional transition, e.g. those who need to change industries or who have a very long work experience with one employer. The outplacement program can last from several weeks to several months. We start our activities as early as during the notice period, in order to increase the chances of finding a new job before the end of the employment relationship with the current employer. In this way, as outplacement providers, we look after the welfare of those being laid off by helping them find employment quickly. This is because the outplacement firm guarantees the elimination company's poor employee treatment, giving job search advice dla job seekers.
Caring for the social reputation of the organization

For your brand to be considered ethical and trustworthy, it must treat its employees well. Downsizing can shake a company's good image. Therefore, your company should assure the public by its actions that it cares about the well-being of every employee being laid off and if it employs employees with disabilities – about them in particular. A soft layoff procedure and outplacement services make it easier for all parties to get through this challenging period and allow a quicker reorganization of working life. Implementing employee outplacement benefits both the employees and the employer, as those at risk of losing their jobs receive support from specialists, and the employer gets a system of soft layoffs.
Better employee morale thanks to outplacement firms

The well-being of the dismissed employees is very important – but also of those who remain in the company. All job cuts make those who stay at the company uneasy, wondering what would happen if it was their turn.

An exemplary implementation of the outplacement services will make those who remain in the company realize that even in such a difficult situation, they will not be left alone. They will perceive the organization as loyal to its employees and caring for their needs. In turn, those affected by downsizing should know they are not left alone despite their difficult situation. Group and individual outplacement can help them prepare application documents and find new employment faster. At the same time, it is also important to provide career counseling and preparation for activation activities involving job placement or by the district labor office.
For contact write to us or call us – we will cover the system of soft layoffs for all people in your company who need it. Our company provide outplacement assistance, effectively supporting departing employees and companies.
Due to various economic turmoil within the organization, those who are in the process of termination and those who are short will also be forced to seek employment. By hiring an outplacement provider for these tasks, you gain the help of experienced consultants who know how to help those laid off and support the remaining employees. The outplacement program effectively reduces the stress of losing a job and facilitates the search for a new job. What's more, outplacement solutions support the job search process, while keeping the outplacement cost at an appropriate level.
Outplacement services – Take advantage of Smartways' support
Many years of experience in career transition services
In implementing outplacement projects, we have dealt with former employees who are in a job-loss situation. We got to know their diverse needs and attitudes. Thanks to this, we can help them effectively. We point out job search opportunities, suggest how to talk to the district labor office competent for the employee, jointly determine the professional profile, offer various forms of support specific to career counseling, and create a resume and cover letter. Such a wide range of support gives laid-off people a sense of security, and the employer intends to lay off employees and gains confidence that they will end up in good hands. In addition, we have developed our support and training programs, which help those affected by downsizing in the case of a group, individual, or outplacement layoffs. We make every effort to ensure that former employees feel safe and start their job search quickly.
Wide contact base to support laid-off workers
Smartways recruitment agency also recruits employees for other companies. This allows us to offer layoffs the opportunity to get a position where we are currently recruiting. Their competence may prove ideal when expanding our clients' teams. We then delegate interview preparation specialists right away to help find new jobs and offer other forms of assistance as well. Remember that an employer who decides to make layoffs is obliged to take steps to handle the whole process gently and provide unemployment benefits to the employees foreseen for redundancy, as long as he wants his brand to be perceived in the market as reliable. Outplacement assistance helps to achieve this goal.
Choose modern outplacement services – take advantage of Smartways outplacement services and ask for the offer!!