Executive search

Are you looking for an executive search firm to lead your company to success? Unfortunately, it won't be easy because high-level managers are usually already employed in other organizations and are not actively looking for work.
At Smartways, we offer you specialized assistance in the form of an executive search. We will search the market for you and your company to find highly qualified candidates who fit the position's profile.
Why is this method of talent acquisition effective? Executive search is a recruitment method that involves finding and recruiting candidates for executive and managerial positions. Executive search firms specialize in recruiting specialists in a particular industry or for a specific job. This method is often used to recruit for management positions, directors, presidents, and other critical positions in a company. Recruitment agencies specializing in the executive search process can also help identify potential candidates for the future, allowing you to prepare for possible changes in the composition of the board of directors.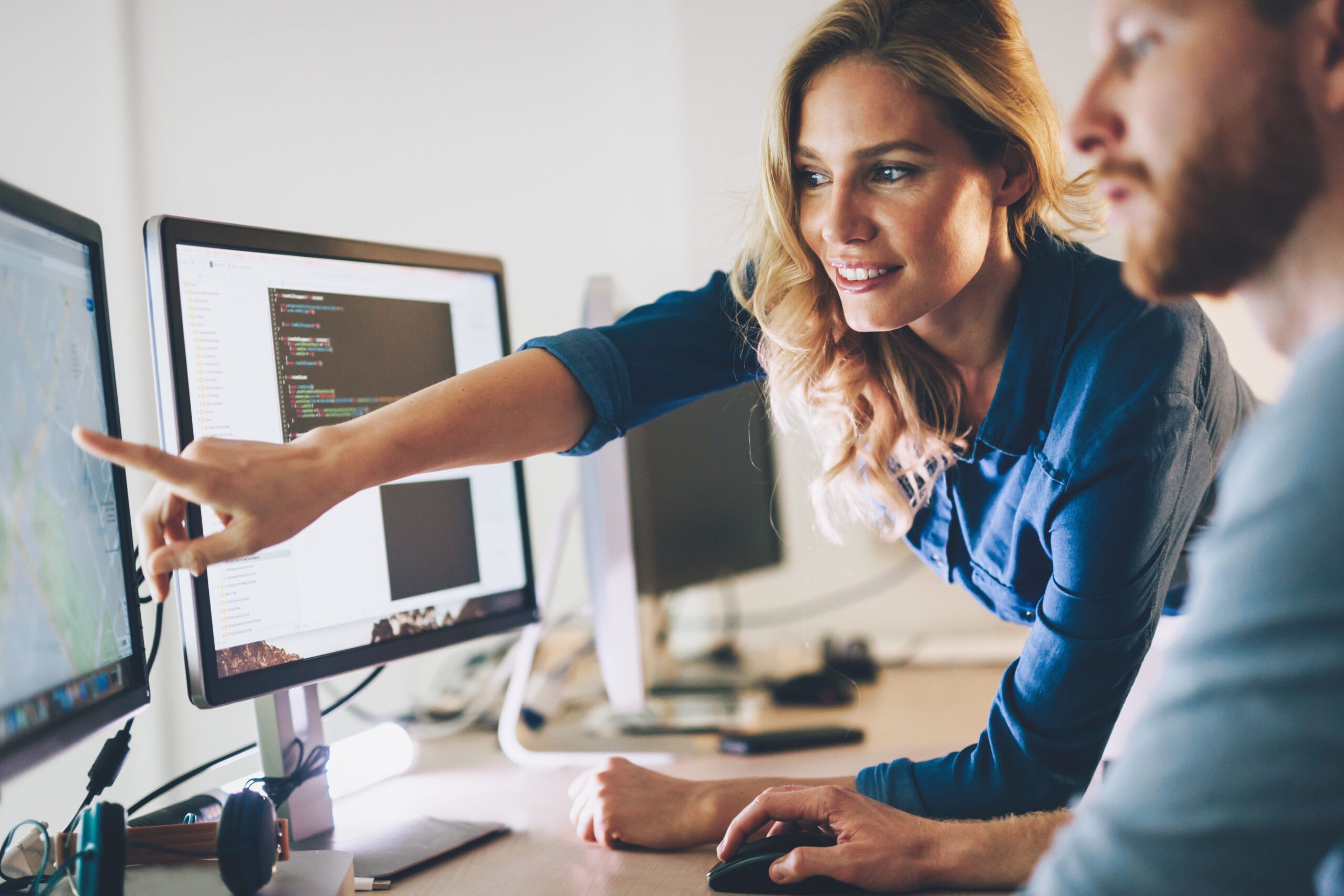 In executive search recruitment, we are assisted by:
a wide base of own contacts,
excellent knowledge of the local and international labor market,
specialized social media search skills,
knowledge of the needs of high-level managers,
the ability to conduct effective recruitment negotiations.
Over the years, our executive search firm has perfected our know-how and gathered a unique experience in candidate search strategies and engaging them in the recruitment process. For this reason, our executive search consultants can optimally perform such a specialized service as the executive search recruitment process. As a result, with Smartways recruitment agency, you will find and attract the ideal candidate for an executive, vice president, or other managerial position, who will bring real value to your organization.
How the executive search works:
1. Analysis of the organization's requirements

The first stage of the executive search process recruitment is an analysis of the company's requirements. Through a conversation with the HR director and designated people in your company, we gain as much knowledge as possible about its needs. Our executive search consultants thoroughly understand the organization's culture and determine what requirements will be essential for potential leaders. During consultations, we often propose solutions known to us from the labor market and completed projects. This gives you a "fresh perspective" on the candidate market.
2. Development of the candidate's profile

Based on the knowledge gained during the consultation, we will determine the exact profile of the candidate. It will include a detailed list of their responsibilities, challenges, required qualifications, competencies, and experience. This stage of executive search processes aims to achieve a complete understanding and select the optimal search strategy.
3. Searching for candidates

Based on our network of contacts, knowledge of the market, or direct search, we prepare a list of candidates who potentially meet predetermined requirements. This is also done by selecting companies that can potentially hire them. Executive search recruitment conducted in this way is conducive to attracting the best candidates for various management positions.
4. Contact with candidates

In the next stage of the executive search process, our executive search team contacts those listed on our list of potential candidates. Then, we arrange meetings with those interested in taking up a position. During them, we conduct thorough interviews, verifying the candidates' knowledge and skills. We then develop a short list of suitable individuals and detailed reports.
5. Solid research about the candidates

If necessary, we ask candidates for references and verify them. These further allow us to determine whether a candidate is a suitable match for the needs of the organization and the tasks of the position. We also ensure they possess the critical competencies for the managerial position, thus increasing the likelihood of success in the entire hiring process.
6. Meetings of the candidates with the client and employment of the right person

Once we have completed the selection process, we will arrange the most suitable candidates for direct interviews with representatives of your organization. We help coordinate the meetings and support you in negotiating the terms of cooperation with the human resources department. Such a comprehensive approach to the executive search process makes most of our recruitments successful, and the relationships established with contractors and candidates become long-term.
Why should you outsource executive search recruitment to Smartways recruitment agency?
We have many years of experience and apply proven hiring procedures
Thanks to the fact that we have conducted a great variety of recruitment projects and know the job market very well, we have become specialists not only in direct search but also in executive search, able to adapt our service to the needs of any company. Furthermore, we base our recruitment projects on procedures that continually prove their effectiveness, which translates into the efficiency of our operations throughout Poland and abroad.
We have an extensive database of potential employees
The leadership team at Smartways has accumulated information over the years that allows us to search for people with specific qualities and competencies efficiently. In addition, our databases perfectly complement activities based on job advertisements and social media.
When recruiting, we listen to the customer's needs
Our executive search professionals know how important it is to talk to clients about their requirements in the recruitment process. We strive to learn precisely what their needs are to match the solutions used for them and properly define the profile of candidates for the position. This approach makes it easier to recruit highly qualified candidates.
When recruiting, we conduct professional interviews and negotiations
At Smartways, we have behind us tens of thousands of hours spent on recruitment interviews so we can get the right people hired. As a result, when sourcing employees for senior or specialized positions, we can negotiate successfully with even the most demanding and difficult-to-convince candidates.
In recruitment, our executive search team is characterized by an out-of-the-box approach
We bring a fresh perspective to recruitment processes. At the same time, based on our years of experience, we are innovative and think in an open-minded way. This allows us to offer you competent executive search services with much creativity.
Verify the competence of
SmartWays executive search firm and have us prepare
a solution tailor-made for your company!
Explore other services of Smartways recruitment company offered by experienced HR consultants!