Permanent recruitment – direct search
When recruiting and selecting employees, do you have to place an ad and wait for the right people to contact you? Not necessarily! Let Smartways recruitment agency act and speed up the talent acquisition process and gain more valuable employees through permanent recruitment services.
We use the company's contacts and tools during the recruitment process to find the best candidates for a given position. The work results in finding selected candidates, contacting them on behalf of your company, presenting a job offer, and hiring permanent employees or candidates for a temporary position. This manner of offer presentation significantly increases efficiency and reduces, to a minimum, the time needed to find a competent and experienced employee. As we know, finding a permanent job takes time. At Smartways, we make these tasks more manageable because we connect employers and qualified candidates.With our help you will conduct effective candidate interviews and recruit a permanent employee.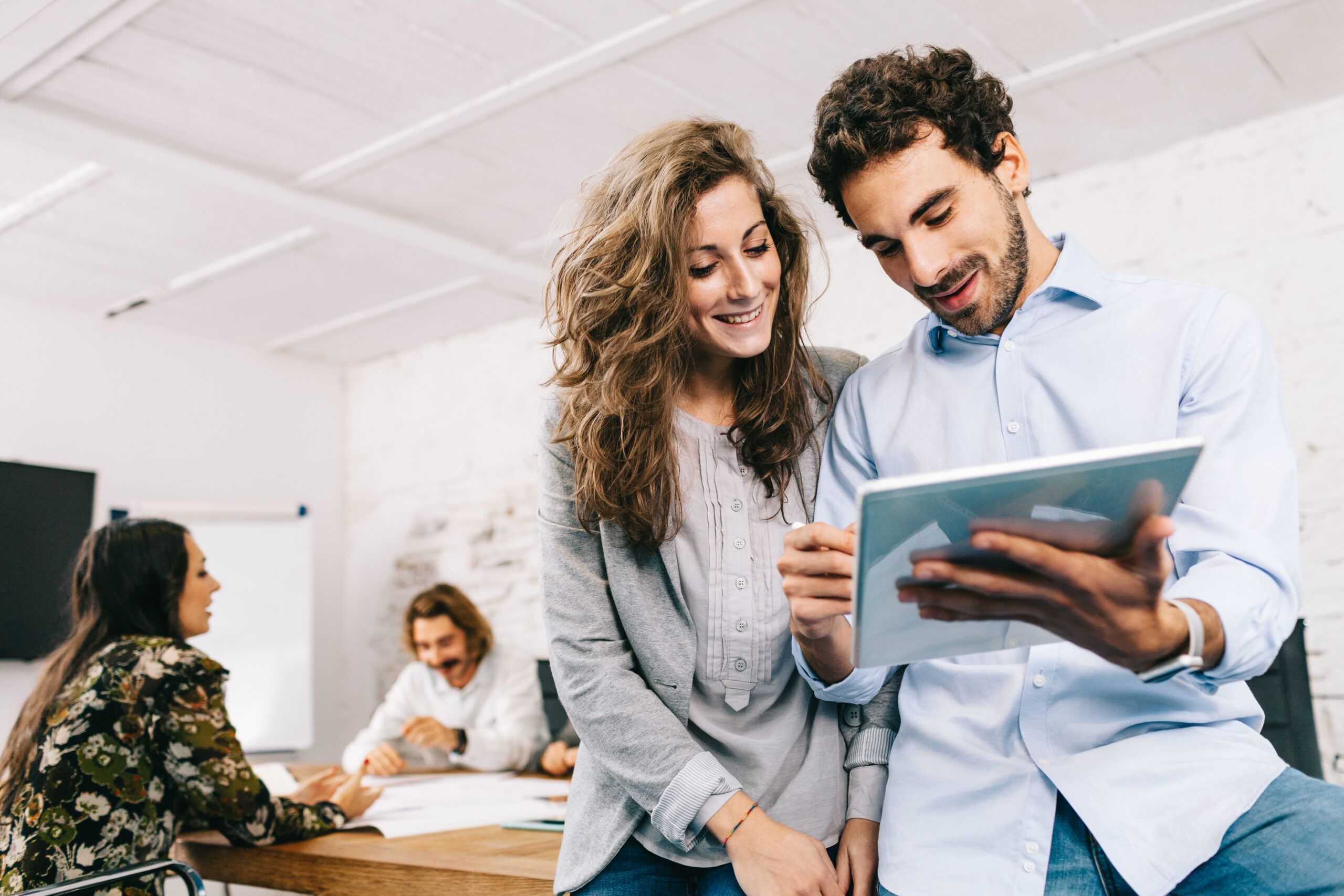 Why are permanent recruitment posted solutions so effective?
At recruitment, we actively seek candidates for specific positions. This works perfectly, among others, in the case of specialists in a narrow specialization, whom we reach directly. The main features of permanent recruitment and, at the same time, the most important advantages of this method are:
Recruitment of permanent employee and temporary worker
In the labor market, many people are not at the stage of actively seeking new employment or even reviewing offers. Therefore, the traditional advertisements used in permanent recruitment are useless here. Instead, we can get such candidates in a short time in recruitment, which allows us to reach them with an exciting offer directly. A recruiter representing our recruitment agency Smartways will, on behalf of your company, contact strictly selected individuals who fit well with the specifics of the job description of the open position.Contact us if you are looking for permanent staff or permanent work. If necessary, we will also help you recruit temporary workers, and the entire hiring process will go quickly and smoothly. Our recruitment solutions are based on years of experience and knowledge, guaranteeing efficient HR and recruitment consultancy services.
Acquiring experienced candidates
Getting the right person is quite a problem when it comes to skill-intensive positions. Participating in permanent recruitment solutions with Smartways will get candidates with specific skills. This is relevant, for example, in IT, new technologies, or niche skills. It could be knowledge of particular machines, software, or foreign languages.
There are also times when you implement an innovative solution to give you a competitive advantage. It would be best if you then had permanent workforce who are capable of using it, often with specific skills and knowledge. Likely, you won't find them among active job seekers, as competing companies are snatching them up. The market talent mapping offered by Smartways recruitment agency comes to your aid then. We can reach out to excellent permanent employees, prepare them for probationary period or employment contracts and get them on your team without time consuming process.
Shortening the recruitment process
Often, the welfare of a project depends on hiring someone quickly for a vacant position. There are sudden quits or sick leave, and deployed technologies require a specialist in a narrow field for single jobs at short notice.
Losses that can result from a reduction in a team's productivity level, even a project halt or a reduction in competitive advantage, can be excruciating for an organization. That's when quick action is needed – you can't afford a lengthy recruitment process.
Smartways recruitment agency perfectly deals with this type of problem. With permanent recruitment services, you will significantly reduce the time needed for contract workers. In addition, you will have a more excellent choice of candidates with higher competencies, also when you hire hiring managers. Effective headhunting and permanent recruitment solutions are our strong domains, which, combined with an assessment center, will provide your company with a straightforward path to success.
Why is it worth entrusting recruitment agencies with the permanent recruitment process?
We have proven methods of searching for candidates
We are very familiar with the job market and well-versed in social media and customized methods of finding candidates. We apply our proprietary Internet and offline strategies to find high-class specialists. In addition, we tailor the scope of work to our client's expectations and the HR department's current needs.
We have an extensive database of potential employees
Over the years, we have accumulated information that allows us to search for people with specific qualities and competencies efficiently. In addition, our databases perfectly complement activities based on job advertisements and social media. This allows us to quickly and efficiently reach suitable candidates and effectively encourage them to join your team.
In permanent recruitment agency we are characterized by out-of-the-box thinking
We bring a fresh perspective to the permanent and contract recruitment process. At the same time, based on our years of experience, we are innovative and think with an open mind. As a result, we can offer you competent services with creative approaches and effective methods to reach the contract workers and job seekers you care about. We also provide flexible billing models that increase satisfaction and guarantee the right success fee relationship to the duties entrusted to us.
When recruiting, we listen to the customer's needs
We know how important it is to talk to clients about their requirements during the entire process. We strive to understand the industry, company culture, and job description thoroughly so we can know how to conduct an adequate search for high level best candidates for full time or part time positions. We view headhunting as a way to connect talent with prospective employers. We always put the human factor first, which guarantees satisfaction for each party in the entire recruitment process for the long term.
Entrust recruitment
Into the hands of experienced HR professionals
from Smartways!